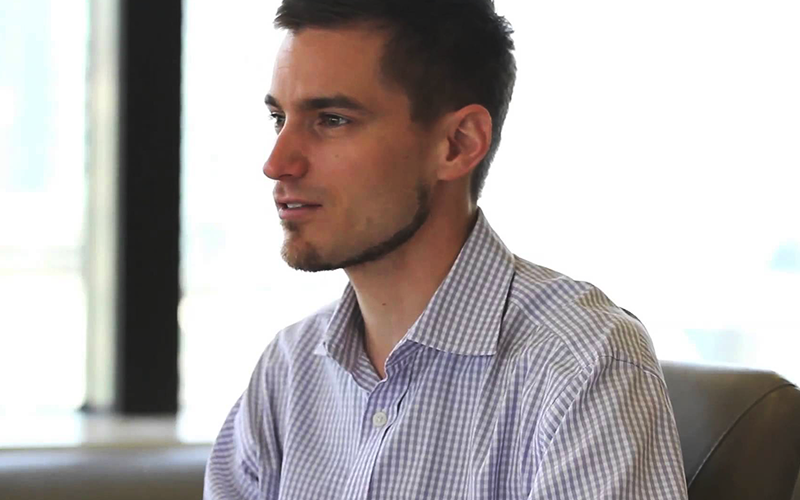 DAVID TUNNAH
DIRECTOR, GROWTH LEADERS NETWORK
"Coaching with Danny is an experience unlike anything I've experienced in the past. When I'm with him, his presence, process and line of questioning opens up a completely different resource in me that I didn't know existed. It's a place that connects me to who I truly am; a place of joy, power and creative freedom that gives me the enthusiasm and energy to pursue what matters most deeply to me. His presence brings the best part of me out. And what's best about it, is that it's easy. It's just a matter of having a Skype call and within a matter of minutes we're both connected to a much larger space, full of potential and possibility."
David has always had a love of learning and asking why in life. In this quest, he relentlessly pursues the deeper questions of life, driving greater understanding, alignment and vision in everyone he works with. For the last several years he's dedicated himself to cultivating connection and deeper self-understanding to elevate every situation in personal and professional life.
As one of the co-founders of the Growth Leaders Network, David is now focused on uniting and inspiring a generation of leaders dedicated to learning, excellence and contribution.
Prior to his role in the Growth Leaders Network, David had successive careers in high-tech engineering and management consulting, working across three different continents (Japan, Belgium, and Canada). After graduating with a degree in Systems Design Engineering, David started his career in research and development at Sony in Tokyo, Japan. There he developed a deep curiosity for other cultures and languages.
Sensing a deeper desire to contribute David then pursued an MBA focusing in Sustainability at the Schulich School of Business in Toronto, Canada. He joined Deloitte's sustainability consulting practice helping it grow to one of the largest in the country.
During his tenure in management consulting, David's interest in the intersection of leadership and contemplative practice grew. Taking leave from Deloitte to pursue his interests, David studied at the Institute of Compassionate Leadership focusing on studied social change, leadership and contemplative practice.
Now along with his leadership role at the Growth leaders Network, David enjoys working with individuals and organizations in Growth Coaching and leading Growth Culture transformation projects.