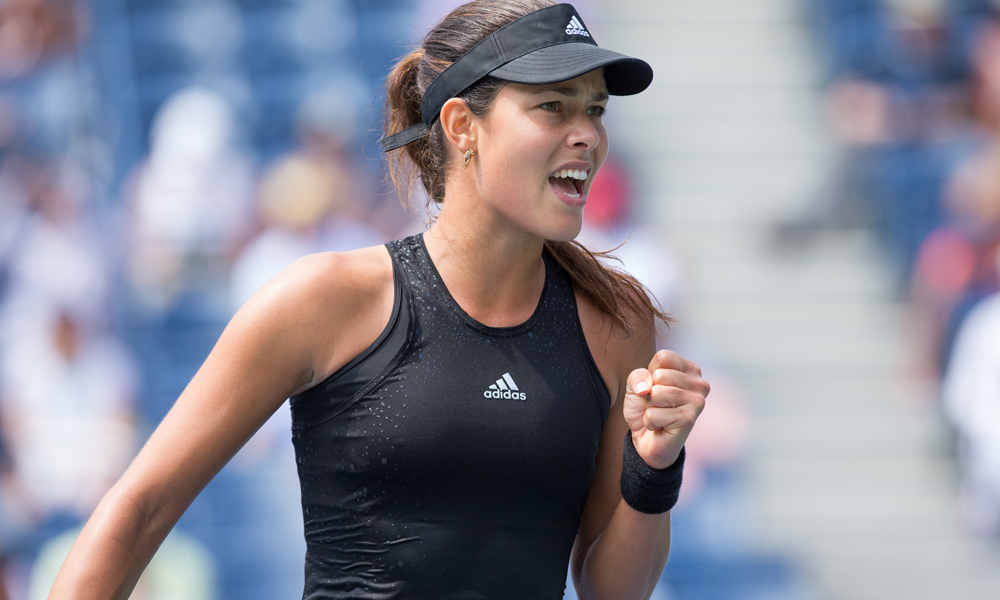 ANA IVANOVIC, Former World Number 1 Tennis Player.
"It's always a pleasure working with Danny. I enjoy his positive attitude and he helps me to get my body and mind working in harmony."
Ivanovic was born in Belgrade. Ivanovic's mother Dragana Ivanovic, has been court-side during most of her matches. Her father Miroslav, a self-employed businessman, attended as many events as he possibly could. Ivanovic has a younger brother, Miloš, with whom she loved to play basketball regularly
Ivanovic first picked up a racket at the age of five after watching Monica Seles,  on television. She started her career after memorizing the telephone number of a local tennis clinic from an advertisement. During the NATO Bombings, she was forced to train during the morning to avoid bombardments. Later, she admitted that she trained in an abandoned swimming pool in the winter, as no tennis facilities were available. At 13 she moved to train in Basel, Switzerland, because of the better training facilities and coaching. Manager Dan Holzmann was from Basel as well and it was with him that Ana and her mother stayed until they could afford an apartment.
Ana has enjoyed a very successful career and has been World number one and won the French open. She has also appeared in the late stages of several Grand slam finals events. She is a popular player on the circuit and is often seen with fans and other players developing the game. Ana married the footballer Bastian Sweinsteiger this summer in Venice, following meeting a few years ago. Ana is sponsored by adidas and rolex and is actively involved with UNICEF. She is an inspirational figure for women across the world and strives to help people in need.
Ivanovic is an offensive baseliner with an aggressive play. In 2007 and 2008, Ivanovic was regarded as one of the best competitors on the women's tour. After winning the 2008 French Open and becoming No. 1, Ivanovic endured a decline in form. Many critics attributed this to lack of confidence. At the 2010 Australian Open, Hall of Famer Martina Navratilova commented that, "while she has absolutely no confidence in herself, she still fights till the last point." She has since made some improvements to her playing style after appointing a new coach in 2010. As a result, she started to play with more confidence and won matches more consistently.
When on form, Ivanovic's serve can be a weapon in her arsenal. She hit a 124.9 mph (201.0 km/h) serve at the French Open in 2007, the fifth fastest serve of all time on the WTA Tour. However, from 2009 to 2012, her service game has largely been viewed as a liability instead of a weapon. This is because of her inconsistent ball tosses which are directly associated with her diminishing confidence.Nonetheless, in 2013, under the tutelage of Nigel Sears, her ball tosses have since become more consistent, allowing her to build her game on her powerful first serves.