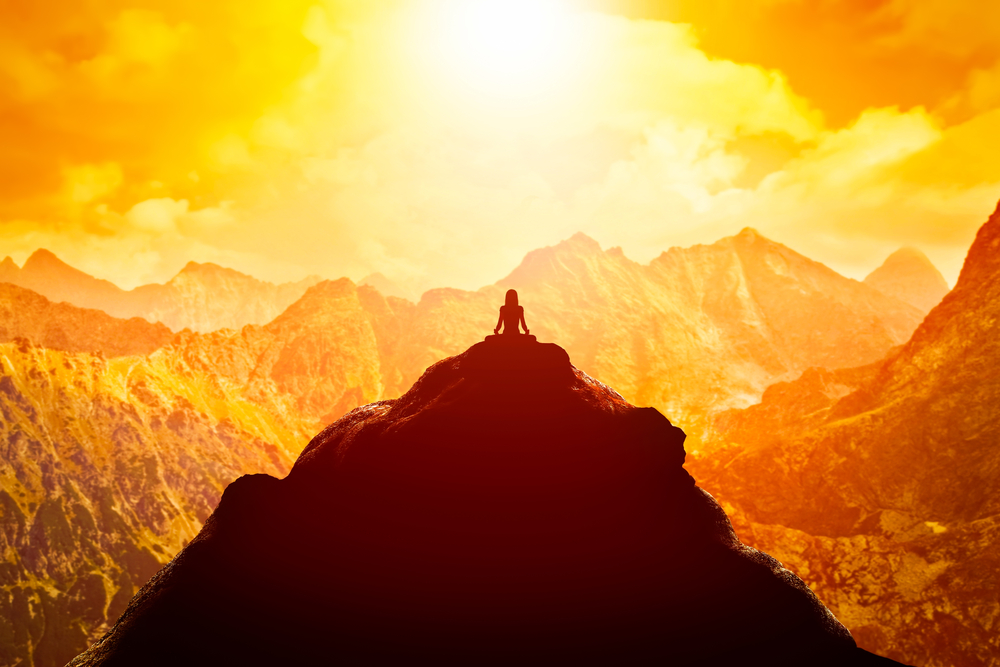 My sole intention for writing is to encourage you to turn inwards. Every single word is intended to trigger this inward journey. As human beings, we have free-will to some degree. This free-will determines where our attention goes in each moment. The journey inwards begins by bringing this attention out of the mind and into the body. As a species we are starved of our birthright. Our birthright is bliss and to know this we have to "slip out of the mind".
And that's what meditation is all about: it is slipping out of the mind. The mind is a mechanism. There is no need to get identified with it. Use it, but remain aloof, remain separate. Know perfectly well that you are a witness.
Notice that Osho does not advise us to stop thinking or to improve the mind in any way. His advice is to simply slip out of the mind. How on earth does one slip out of the mind? We spend many of our days believing we are the very thing we need to slip out of. The simplicity of this process is beyond belief. Like any activity we may choose to master, there are a couple of vital ingredients. Firstly we need a burning desire. When a human being hears that a state of bliss is available beyond all external scenarios, a desire is inevitable. An antidote to this cacophony of noise of the mechanical mind is our human birthright and the pinnacle of life.
So there is no point in working on the mind. The whole work now has to be not on the mind but on you. Disconnect yourself from the mind more and more.
The second vital ingredient is persistence. Bringing awareness out of the mind time and time again. When this muscle is exercised, like any other, a consistency begins to flourish. Awareness becomes slowly more stablished in the here and now. Peace becomes an ever-present state and a feeling of deep calm enters the being. Build specific times into your day to become aware and use triggers to develop this presence.
The third and final factor is grace. A shift takes place at some point and it has nothing to do with us. This is a monumental shift in consciousness and the sense of "I" has disappeared completely. At least until it comes crashing back into existence with a loud bang!
Osho says there is no point working on the mind. The whole work needs to be on you. This 'you' can only be tasted without the contamination of the mind. Wishing in my heart that you follow this awareness inwards right now and slip beyond the mind.
I hope you enjoy my latest video again with the intention of slipping out of the mind…
With Love,
Daniel.