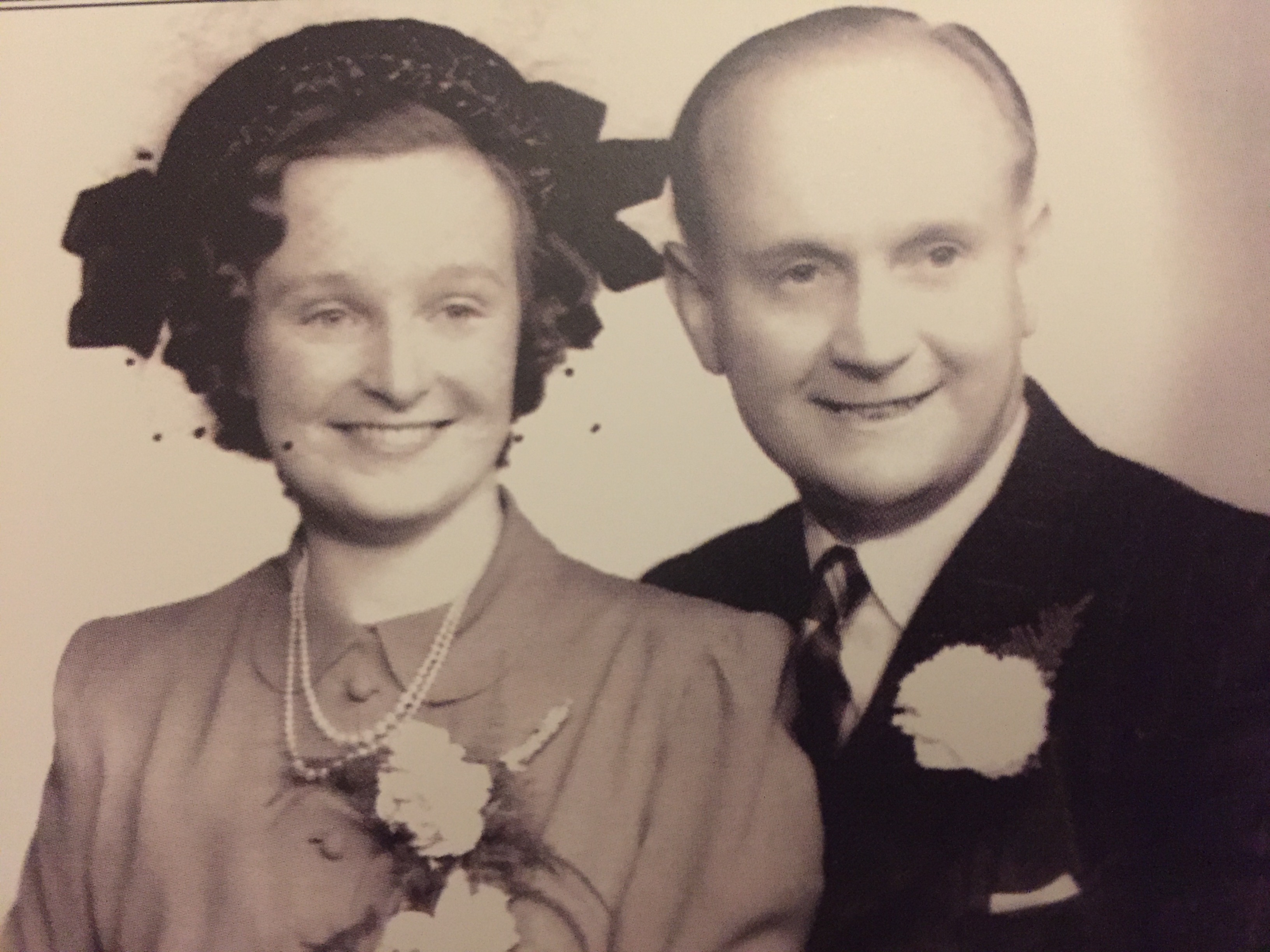 Moya Howard was an inspirational woman. She was a female entrepreneur long before this was within the realms of possibilities. She single handedly raised £60k for charity after her retirement.  She looked straight into the face of suffering many times and managed to laugh. She was also my Gran and following her last exhalation on this Earth recently I have been contemplating her enduring inspiration. Her death reminds me about the urgency of life.
Carrying the empty vessel that was formerly animated by her spirit into the crematorium this week, the transiency of life was there for all to see. We get lulled into a false sense of security. The body somehow feels fixed and non-changing when shrouded by the mind. The mind creates an illusion of permanency to help us feel safe. This illusion dulls the vitality of the effervescent moment. Mooji calls this the illness of delusion.
The following is an excerpt from the Prophet that I read at her funeral this week;
For what is it to die?
But to stand naked in the wind
and to melt into the sun.
And what is it to cease breathing?
But to free the breath from its restless tides,
that it may rise and expand and seek God, unencumbered.

Only when you drink from the river of silence shall you indeed sing.

And the earth shall claim your limbs. Then shall you truly dance.
The question also arises for me; For what is it to live? What is it to be truly alive and honour the vitality of this precious life? For me, the desire to drink from the river of silence has always been prevalent. Do drink from this river and sing fully while in the midst of life has long been the ambition. Where is this river of silence? Can we access this flow in life or do we have to await the afterlife?
Following her death, I have made a couple of commitments to myself. Firstly, I will accept every opportunity to inspire. This means to inspire myself by listening to and following my own heart through felt experience. She inspired by living every moment fully. She followed her own heart and always accepted a challenge. She cared little for the opinions of others and instead chose to forge her own path.
Secondly, I commit to drinking from the river of silence before the Earth claims these limbs. Don't wait for the limbs to be claimed because the river is available now.
This river of silence is within. It is a deep void within and is found through the senses. Without any mind. Simply closing the eyes and feeling the presence here and now. Follow this presence deeply within. You will feel a shift in awareness. Simply follow deeper and deeper. It is only in this river of silence that all seeking ends. There is a deep sense of unencumbered silence, even within the midst of this physical vessel.
And then I will enjoy the singing. Singing life in the only way I know how. You will have your own unique song and just like gran did, commit to singing your particular version on full throttle.
I want to know that when this body is being carried into the next realm that every possible variety of experience has been tasted. Every atom of this physical presence has been utilised to its maximum. It doesn't matter if you desire to win a World Cup or dance at the Royal Ballet, this is your life. Your opportunity to animate a body on full throttle. Full throttle and presence into your own unique creation. Every moment savoured.
Thank you Moya for inspiring me during and beyond life. I truly hope that I can give as much to life as you have done before me. I hope that in some small way, you can be inspired by me. It was an honour to share so many moments with you on this path.
With Love,
Daniel.